10 best Disney+ original movies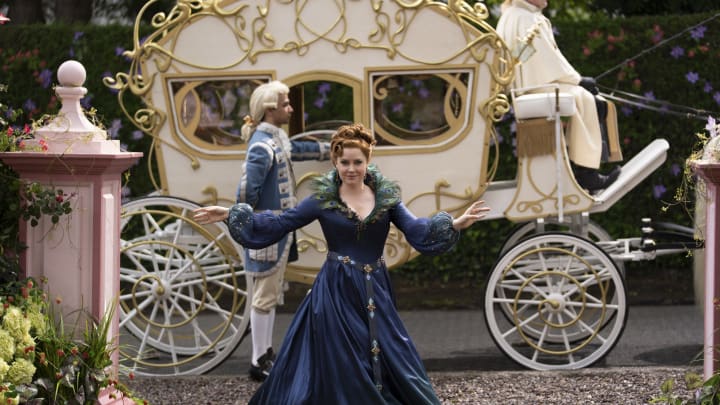 Amy Adams as Giselle in Disney's live-action DISENCHANTED, exclusively on Disney+. Photo by Jonathan /
6. Chang Can Dunk
Launch & Screening Event for Disney's "Chang Can Dunk" / Rich Polk/GettyImages
This 2023 film is a good showcase for Asian-American actors and a proud storyline. Ignored and bullied in school, a teenager (Bloom Li) makes a bet he will win a girl over by hitting a slam dunk on the basketball court. He soon becomes an internet sensation while wrestling with conflicts with his traditional mother and hiding the truth about how his dunk wasn't what it seemed. The great Chinese-American cast helps the film's story, and its message is a good one for viewers to make for a great family film. 
5. Hocus Pocus 2
Kathy Najimy as Mary Sanderson, Bette Midler as Winifred Sanderson, and Sarah Jessica Parker as /
After three decades, fans of the 1993 cult hit finally got the long-awaited follow-up. Bette Middler, Kathy Najimy, and Sarah Jessica Parker were as wild as ever as the Sanderson sisters, clashing with a new generation of teens while still trying to sacrifice the young for more power. Yet there was some heart showing the odd bond the witch sisters have and a surprisingly moving finale. The biggest original movie hit on the streamer, it's little wonder a third film is coming to remind fans of how magical this property is. 
4. Black is King
Beyoncé in "Nile" from the visual album BLACK IS KING, on Disney+ /
Created, produced, and directed by Beyonce Knowles, this musical adventure (which she described as a "virusal album") is a stunning achievement. It tells of a young exiled prince who grows to manhood, seeing visions of his love, his subconscious, and his ancestor (Beyonce) urging him on. It's an obvious allegory for the African-American experience, married to great music and some unique set pieces and visuals. It's a difficult film to describe, as the experience can vary depending on the viewer but hands down one of the most unique films to be found on any streamer.