Disney+ and Hulu merger: What does it mean for Disney+ subscribers?
Disney+ and Hulu are merging into a single app soon! What does this mean for Disney+ subscribers and what changes can take place?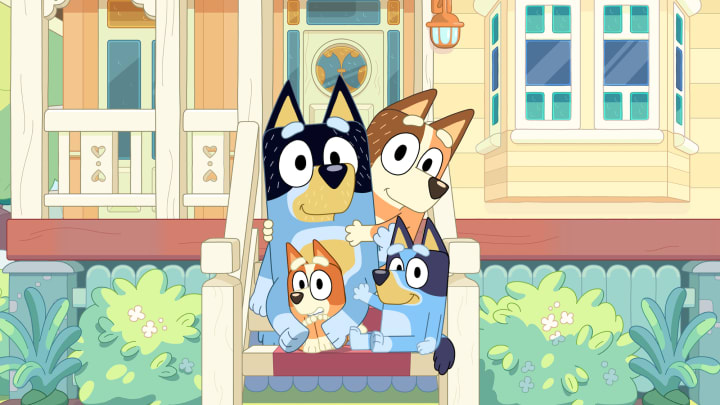 Bluey Season 3 Image. Image credit to Disney/Disney+. /
Disney+ and Hulu are doing a merger, and some folks may be confused as to what that means. Here's a quick look at the coming changes and how it can affect customers of both streamers!
While Disney has technically had a big stake in Hulu for years, they've still tried to keep it separate from Disney+. The idea was that Disney+ would have more Disney-based movies and shows as well as a score of original series/films while Hulu mixed network fare with more mainstream movies. Interestingly, in the United Kingdom, there is no Hulu so instead, you'd have that content on Disney+ (which was always amusing to see some decidedly non-Disney adult fare like FX shows advertised for Disney+). 
However, it seems there will be a "beta test" for a merged streamer this December before they formally merge in 2024. Just what does this mean for subscribers of both?
Why is the merger happening? 
Hulu was one of the first major streamers launched in 2007 as a joint venture between Universal Comcast and the Walt Disney Company. For a time, it just ran content from networks like ABC, NBC, and Fox before starting its own range of original programming. 
Hulu has seen shifts over the last few years. A major change was when NBCUniversal launched Peacock, which meant that NBC programs would no longer air on Hulu. Comcast has maintained a stake in Hulu, with Disney taking more control.
Now, Disney is set to buy up Comcast's stake and thus take on full ownership of Hulu. While Disney+ has had some success, like the Star Wars and Marvel shows, it's also seen sharp losses to the point Disney removed several shows from the streamer to save on residual costs. This new planned app will alter things further. 
What the merger means for users
Right now, while customers can pay separately for Hulu or Disney+, there is the option of a bundle of both with ESPN+ or a simple Hulu subscription with Disney+ as a two-dollar add-on. 
Despite that, it means you can only stream Hulu content on Hulu and Disney+ on Disney+. This new app is basically what it would be in international countries: one single app streaming all Hulu and Disney+ content together. 
It sounds like this is a move by Disney to try and expand Hulu to other countries and increase its value. Disney isn't the first at this as Paramount+ recently merged with Showtime and HBO using MAX as their primary streamer. 
According to Bob Iger, the beta test is to see how it streams and, most importantly, set up the parental controls to block younger Disney+ viewers from seeing the more racy content that is available on Hulu. So far, it sounds like there can still be the option of not subscribing to Disney+ in this bundle and still only have Hulu content or vice versa (much like Paramount+ subscribers would have to pay extra for Showtime content). 
Right now, Disney hasn't announced what pricing plans will be for this, although it may not change too much. If anything, the bundle could be cheaper than having Hulu and Disney+ separate. There is a concern that this could only increase Disney deciding to suddenly remove programs from the streamer in the future.
But there are benefits as it means bundle subscribers no longer have to bounce between two different apps to stream content. It also means some Hulu owners can see what Disney+ offers and increase views. Who knows, maybe if the numbers get high enough, Disney may decide to restore some of those shows they removed to get more eyeballs on them and increase numbers.
It's still a bit up in the air, but combining the streamers is likely to save money for Disney, increase Hulu's reach, and hopefully finally turn Disney+ into a larger success in the streaming wars.