When does EPCOT Flower & Garden Festival 2023 end?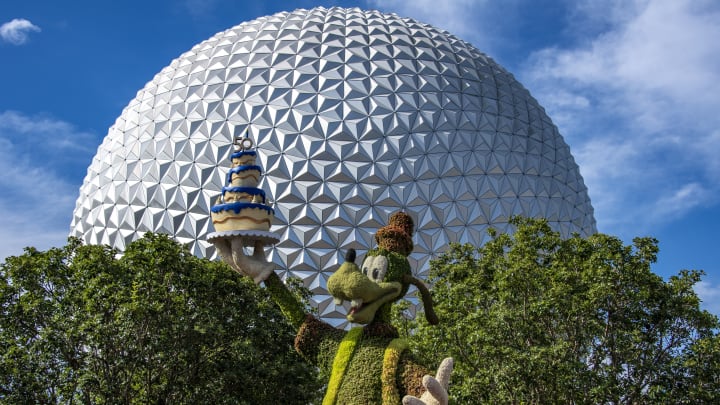 Flower and Garden Festival at Epcot / Anadolu Agency/GettyImages
If you're heading to Walt Disney World in the next couple of weeks, there's still time to enjoy the Flower & Garden Festival at EPCOT. This year's seasonal event was the longest its ever run, but unfortunately, it is coming to an end soon.
When does EPCOT Flower & Garden Festival 2023 end?
EPCOT's Flower & Garden Festival is scheduled to end on July 5, 2023, which means you've got a little less than a month left to enjoy all of the flowers, flavors and fun. The Garden Rocks Concert Series will continue through the end of the event, with Simple Plan, Living Colour and Wang Chung among the entertainers scheduled to still perform.
This year's event featured the debut of brand-new topiaries inspired by Disney's Encanto, as well as the first-ever Princess Tiana topiary (located near The American Adventure).
Although the beautiful flowers and gardens are the main attraction of the festival, the food is also a big draw. This year's festival featured more than 15 Outdoor Kitchens offering all sorts of delectable treats inspired by countries around the globe.
If you've never been to EPCOT during the Flower & Garden Festival, then I highly suggest you add it to your bucket list. It's one of the most gorgeous times of year to stroll the park. Not only is the weather usually nice during this time of year (it does start to warm up in June), but the sights of the gardens are amazing to take it.
What's after the Flower & Garden Festival for EPCOT?
Don't worry if you're unable to make it to EPCOT in the next month for the Flower & Garden Festival because shortly after it ends, Disney will kick off the park's next big event -- the annual International Food & Wine Festival. This event begins on July 27.