EPCOT World Showcase: 5 nations that should be added to the pavilions
For years EPCOT fans have wondered, speculated, and grabbed on to the simplest rumors of what a new country addition to World Showcase might be. So we figured, why not look at some options that would be well represented!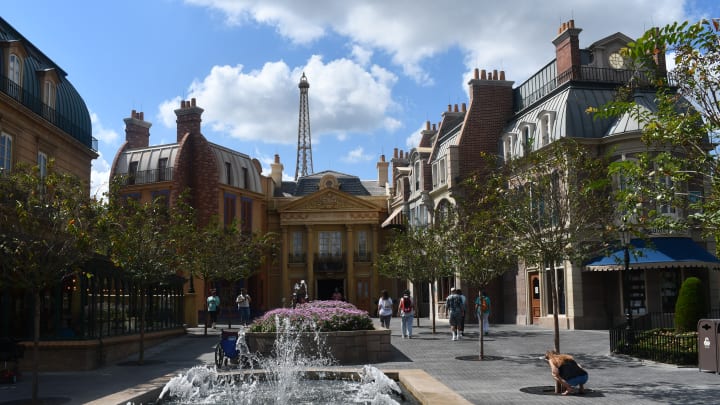 Morocco shopping district at Epcot. /
When looking at World Showcase, it's hard to imagine what a new pavilion might look like or where it might go. There is room at EPCOT but would they put another country into the Showcase? It's long overdue and would bring a new reason to go, not that we need one.
Before we can dive in to a new pavilion we need to know where one might actually fit. There are only so many places around WS that have some room and that might be the biggest hiccup in getting anything new added.
Right now, the WS countries represented are Mexico, Norway, China, Germany, Italy, the U.S., Japan, Morocco, France, U.K., and Canada. There is probably three realistic spots to put up new pavilions despite the fact at least two of them would be cramped.
Our first location would replace the current "Outpost" which originally was supposed to be an Africa pavilion. The Outpost is located just over the bridge from China heading to Germany and is the corner of the turn to Germany.
This location has plenty of room as Imagineers could remove all of the current stationary kiosks and gift stores providing plenty of room for a new pavilion and there is room behind area that can be cleared.
Our second area is between Canada and the U.K. The stage is rarely used anymore and this could easily be removed and a new pavilion placed between the stage and Canada.
Finally, a popular spot for a pavilion takes us back to Germany. Many believe the train should be removed and a new country plopped down in it's place. This makes a lot of sense as the train is outdated. Between Italy and Germany, there is room.
The long walk to the EPCOT entrance is getting faster! Photo credit Brian Miller /
But what about the countries that could be added to EPCOT's World Showcase?
Luiz Ina cio Lula da Silva visits Montevideo, Uruguay / Anadolu Agency/GettyImages
Brazil - For years there has been speculation that Brazil would be added but so far that hasn't happened. There is a large amount of guests that frequently come to Disney World from Brazil and Disney trading pins that feature the countries of the World Showcase tend to include Brazil.
South America is not well represented at EPCOT or any park. That will likely change with the additions coming to Animal Kingdom but still, Brazil (which also has a food kiosk for the Food and Wine Festival) would make sense, and it is of course, the largest of the South American countries.
Australia - Why is the land Downunder not part of the World Showcase? I could see Australia making a big splash at EPCOT with an attraction centered around the Great Barrier Reef or the Outback, or why not both? From a marketing standpoint, this makes a lot of sense and is something that should probably have been part of the WS from the start.
Russia - This one will never get done. Ever. Yet it makes more sense if we are being honest to have this nation represented. The culture is deep, the food is incredible, and there is so much about the country that is intriguing. The politics involved will never let this happen, however. Maybe someday long down the road, things change. I suppose they could incorporate one of the outlying nations like Kazakhstan.
India - India is incredibly large and diverse. It's many countries within itself and while we get a glimpse of India's northern influences from the country of Nepal at Animal Kingdom (Everest) a pavilion dedicated to the regions of India would be incredibly enlightening and enjoyable.
United Arab Emirates - The Middle East is not all that represented anywhere at Disney Parks. Maybe there is a reason I do not know but for what is likely the richest country on Earth, they could probably sweep in and blow away guests with their construction ideas.
Frankly, all of these countries are missing and we haven't even touched on the African nations, at least we have that influence at Animal Kingdom.
What countries would you like to see?